Seamless Guttering Newtown
Offering a unique jointless alternative to traditional pre-cut guttering, seamless guttering Newtown is perfect for traditional and modern housing. We use continuous lengths of guttering to fit the exact requirements of your house with support brackets located on the inside of the gutter so you're your guttering has a smooth, outward appearance whilst retaining strength and durability. Our seamless gutters Newtown are built to last and can be measured, cut and fitted on-site so that you get a more efficient, durable and attractive guttering that complements your home.
Appealing and continuous design
The extended, continuous design of seamless guttering Newtown helps to give your home a fresh, modern and visually-appealing exterior that provides lasting beauty and appeal.
Avoid leaks
Over time, traditional pre-cut guttering can degrade, especially at the weaker seams as when two sections of guttering meet, there is often a chance of leaking. This means that guttering can become less efficient at holding water, causing annoying leaks from the joints. Seamless gutters have no joints so that water can only pass through the downspouts, avoiding costly leaks.
Cut and fitted on-site to your requirements
We strive to offer a perfect fit every time, providing seamless guttering Newtown for most traditional and modern house sizes. We also provide on-site measuring so that we can cut your guttering on-site to your requirements, offering the performance and reliability you need.
Cost-effective and low-maintenance guttering
We have designed all our seamless gutters Newtown to require minimal maintenance over their life, saving you significant maintenance costs over time. Our seamless guttering Newtown is designed to stand the test of time using a high-quality and rust-proof coating to ensure ultimate efficiency.
High-strength guttering
Our seamless guttering Newtown uses a unique and inventive design that uses internal support brackets to allow our seamless guttering to hold more water than traditional pre-cut guttering.
Eco-friendly guttering
Throughout our on-site measure and cut service, we strive to use recyclable materials that means our process is energy-efficient and results in minimal waste.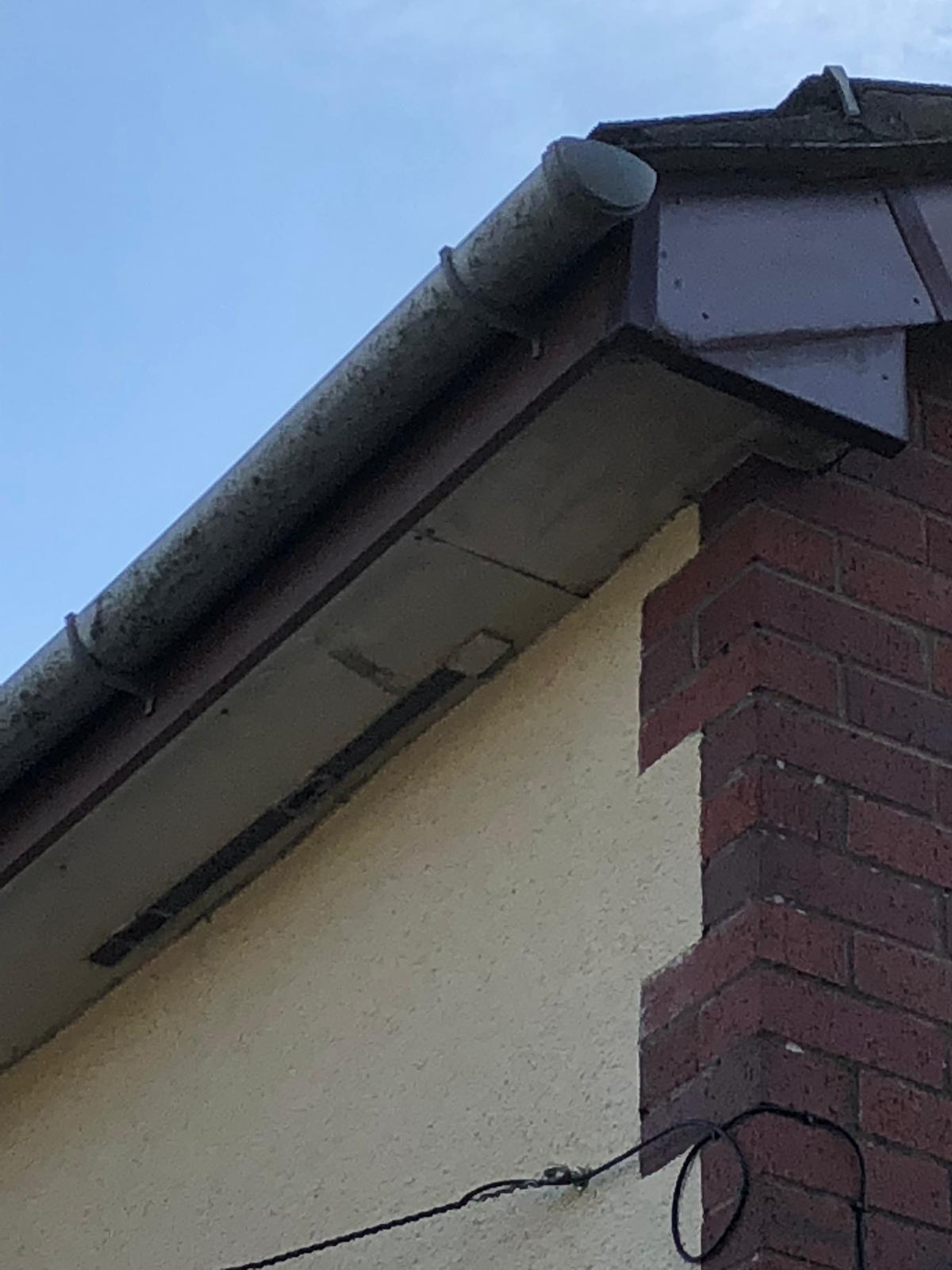 Fascias and Soffits Guttering Newtown
Our seamless guttering Newtown can be attached to various types of fascias, as well as brick or stone. Soffits, fascias and guttering Newtown play an integral role in ensuring your home keeps dry and help to provide aesthetic appeal that can be extremely active to buyers, if you are selling a property. This helps to prevent water damage and damp so that your home continues to look great inside and out.
Soffits
Soffits provide a lightweight covering between the edges of a roof and the wall of an adjacent building, preventing water damage and leaks. UPVC soffits are very durable, coping well with any
exposure to moisture. However, wooden soffits are a popular period feature, highlighting the character of your home, but are more likely to decay or rot at a faster rate.
Fascias
Fascias are constructed from high-quality UPVC, protecting and sealing your roof, preventing your home's interior from being exposed to damaging damp and the weather. Fascias help to complement guttering, offering additional support and can give your home aesthetic appeal.
For more information on our range of guttering options Newtown, please feel free to contact us today by calling us on 01691 575456 or email us info@wyevaleproperty.com for a free quote.
Family run property maintenance business based in Shropshire